On March 18th, 2020, the Australian Prime Minister, Scott Morrison announced new measures to protect Australians from the corona-virus (COVID-19). These included restrictions on Australians traveling overseas.
New Zealand's foreign minister Winston Peters also followed Australia in elevating all the country's travel advisories to level four, or "Do Not Travel". "This is the first time the New Zealand government has advised New Zealander's against traveling anywhere overseas," he said.
In early May 2020, both the Australian and New Zealand governments began to discuss the possibility of creating a travel agreement or "travel bubble" between the two countries.
With Australian international travel at an all-time low, it is interesting to try and work through the steps that would see a resumption of air traffic and tourism into the country.
Australian Domestic Traffic
The first priority would be to secure internal domestic travel and re-establish local tourism between states. Eradicating or suppressing the virus and re-establishing travel between state boundaries is a logical advance on the current situation.
Dumbbell Routes
Establish Australian travel bubbles between island countries such as: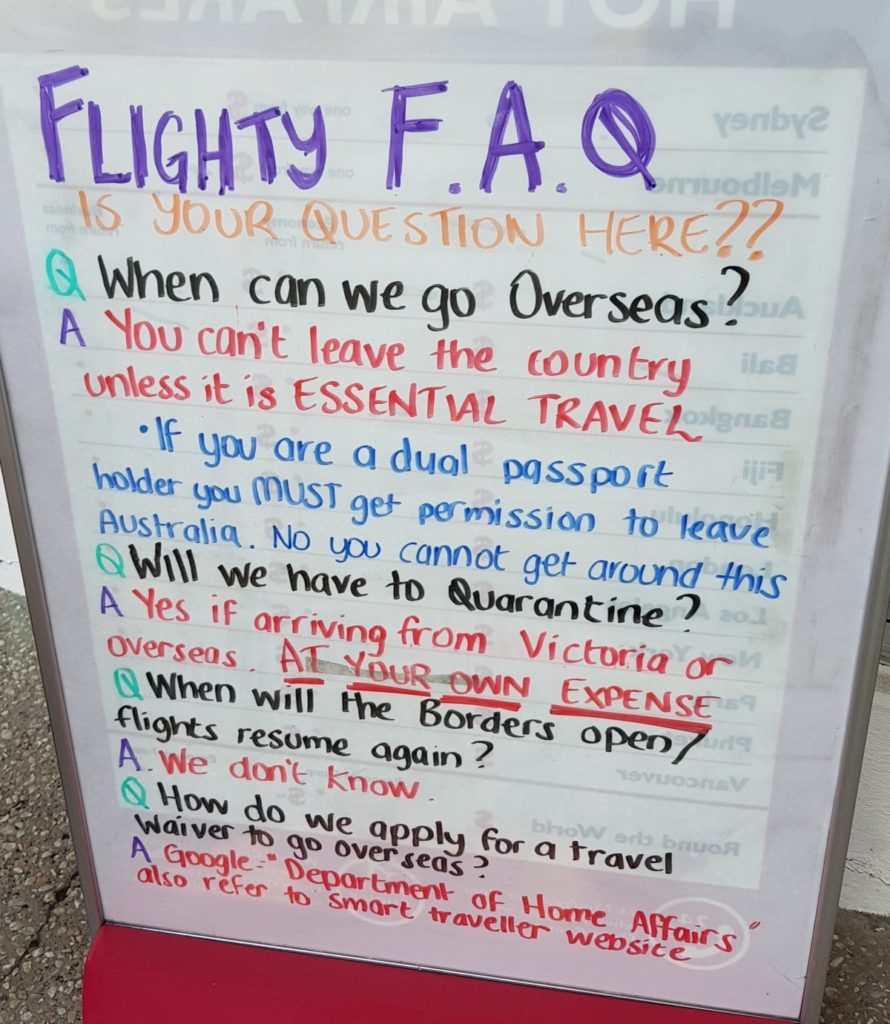 Safe Travel bubbles with mandatory PPE precautions and aircraft cleaning should be possible at some point in the future. B787, A350, B767 and B757 are expected to dominate these routes with large widebody aircraft such as A380, B747 and B777 being retired. Corporate travel via BizJets is likely to increase.
Regional Travel excluding Hot Spots
Expanded Australian travel bubbles to safe regions:
Travel between safe regions would be the final step to the normalization of safe passenger flights with the exception being COVID-19 hot spot regions/countries that were deemed unsafe.
Of course, all of the above could be short-circuited with a vaccine or an effective therapeutic, either would provide an increase in both domestic and international passenger traffic. The long term effects of video conferencing and remote learning on the airline industry are still unknown.
Fortunately, tourism is always done best in person.